Greetings from the President of WOW India
Greetings from WOW India for happy, healthy and prosperous New Year 2020.
The main aim of WOW India is to make women aware that they should keep themselves healthy so that they can serve their family, society as well as the nation. Our resolution for the New Year is that:
We will keep our environment clean and green.
We will keep ourselves motivated to help others in need.
Women are the backbone of the society so we have to be role model for others.
We have the infinite strength to do what we want.  We have many great women who have worked for others one such example is of Subhashini Mistry who is an Indian social worker. Her husband died as he could not get medical attention in Hanspukur, a remote village just about 20 km south of the city centre of Kolkata. Despite becoming a widow at the age of 23 years with 4 children, she struggled in life working as a house maid, selling vegetables, and as a manual labourer. She went on to build a charitable multispeciality hospital called "Humanity Hospital" for the poor. She was awarded India's fourth highest civilian award the Padma Shri in 2018. Her resolution was "No one should die because they are poor".
Thus "where there is a will there is a way"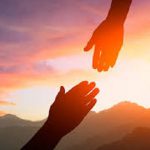 We should all take a vow to do something for others in life which will not only help them but make us grow and transform ourselves. Take every opportunity which knocks at your door you will be blessed by the almighty.
Best wishes for a very happy New Year 2020.
Dr S. Lakshmi Devi, President WOW India