Welcome to WOW India
We make a living by what we get We make a life by what we give." Winston Churchill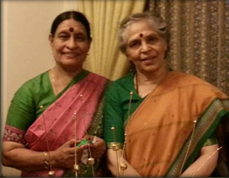 Greetings to all of you for a happy and a prosperous 2017 from WOW India.
WE wish that all citizens globally remain healthy and happy throughouttheir lives. The main aim of WOW India is to make all women aware of the fact that they must keep themselves healthy so that they can not only serve their families but also contribute in India'sdevelopment.
This year the thrust areas of our activities are as follows:
Save the girl child (with DGF)
Up scaling our health awareness camp , health camps & healthy diet healthy promoting workshops with help & DGF
Training of girls and women in various skills
Green India
Spiritual Development of our volunteer & elderly
Adolescent health issues – Rape , Dating rape , Contraception , Medical abortion (POCSO)
Moral values for the young
Good Volunteers Health & say "no to cervical cancer" (With DGF)
Create awareness on dangerous hazards of sanitary napkins in India
Awareness Simple strategies for healthy living – Doctors , Nurses , dietician & public.
we want to make a vibrant India a healthy nation with correct sex ratios,women having equal opportunities as men with no gender discrimination, We want that women are empowered and contribute to the economy of our country. We would train women in various areas starting with the soft skills of spoken english and hindi so that they feel confident to face the challenges.
We would like to make "Green India" with our initiative of tree plantation drive. Finally we have also to look at our own spiritual deveopment so that we can remain happy so long as we live. Happiness is the key to good health and our well being . To make India healthy and a wealthy nation we the volunteers of WOW India have to keep ourselves healthy.
DR S.LAKSHMI DEVI
AND
DR SHARDA JAIN
Sister Organization of Delhi Gynaecologist Forum
2016
Our sincere thanks for SUPER SUPER Hit 8th Annual function of DGF / WOW India on 6/12/2015. Over 500 people attended the function . Presence of "200" Hardonians added colour to the function. DGF"s Life time Achievement Awards to thirteen eminent Hardonians brought stature and grace to the function by presence of luminaries in Health from all over India and Abroad.
"WOMEN HEALTH IS IN WOMEN HANDS" YOU HAVE TO WORK FOR IT !!!

Dr.Sharda Jain

Dr. Lakshmi Devi
As we stand on the start of another new year, waiting to unfold, we would like to express our sincere thanks to all DGF doctors wow India volunteers, our educationist colleagues & known ladies who has made a mark for themselves in serving women. Its only because of your hardwork & support that we have been able to come this far. We believe, our mutual relationship will strengthen & more volunteers will join in this year, and we will be reaching out to more people creating health awareness in women i.e 50% of Indian population. That will be right tribute to Indian women & what we call "giving back to the society".
Our Campaigns This Year Are Following
Put 100% to

"Say No to Cervical Cancer"

Save uterus compaign
Create awareness of dangerous hazards sanitary napkins in Indian market
Good health of working women campaign
Up-scaling our health camps & health promoting workshops
HAPPY NEW YEAR
&
pledge to contribute to give
justice Nirbhaya Campaign
Warm Greetings for 2016 By other office bearers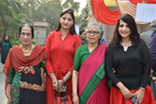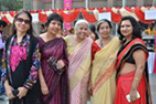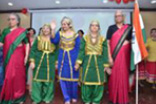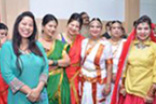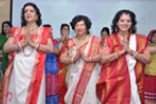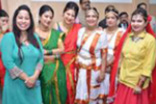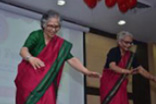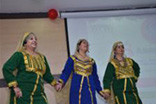 Less than 10 lacs Lady doctors and nurses can not do any thing to improve health of 50 crores women in India.
It give us great pleasure to Associated with WOW India. WOW India is our 21st Century Public Movement ""For Wellbeing of Women"". WOW India was started in 2008 and it has already created over 211 clubs who are associated with this movement. This movement is for women and will be carried forward by the women. WOW India believes in giving full "Guidance & "WOMEN HEALTH IS IN WOMEN HANDS" YOU HAVE TO WORK FOR IT !!!Dr.Sharda Jain Dr. Lakshmi Devi Motivational" support for sound Physical, Mental, Social, Spiritual& Financial Health of every women of India. It is imperative that each member of WOW India has to be healthy herself in the first place and secondly she has to create awareness for other women to remain healthy as all of us understand that ""health is the greatest wealth one can have"". The best thing in this organization is that each member is a leader in her own right and she has the total freedom to transmit the awareness about women"swell being in her innovative ways. We strongly believe that it is never too late to learn abut your own health and be creative in spreading it. If you really have a meaningful passion to help people, time is not a constraint and there can be no impediments on your way.
Our 211 clubs assist in spreading awareness on women"s health issues and each club organizes large numbers of camps and workshops to highlight the various aspects of women"s health so that they do not neglect themselves. November and December months, we carry out a sincere drive to motivate girls and women to become volunteers and make their own clubs. The life membership fee is only Rs. 100/-. Our Health workshop and First Aid workshop are appreciated by all participants and they give thanks from their heart for all the knowledge and skills imperfect to them.
WOW India organizes two to three functions in a year where in the doctors of the Delhi Gynecologist Forum as well as WOW India volunteers put up some play or small skit highlighting the various aspects on health. Students from schools and colleges also create awareness among the women in the function about their health problems. This is followed by a lovely cultural program.
In 2010 Delhi gynecologist forum and WOW India instituted seven women of the year awards to be given annually to those women who have excelled in the area of health, social work, art & culture, Music & Classical Devotional Music, Environment Conservation and Creating National Movement against Female Foeticide.
For 2012, it has been decided to hold two orations per year. Ist oration will be done by Delhi Gynecologist Forum and 2nd by wow India.
Ist oration was held 25th Feb. 2012 (Neglected maternal mortality in India)
2nd oration was held is on 11th August 2012 (Neglected health of elderly women)
Together we can help over 50 crores
women & girls in India
KINDLY READ OUR BULLETINS. ISSUED EVERY MONTH
Dr. Sharda Jain
M-9650011339
Dr. Lakshmi Devi
M-9810679188
Dr. Purniam Sharma
M-9891481611
Dr. Rashmi Jain
M-9810424082